Rich Chocolate Fudge Paleo/Keto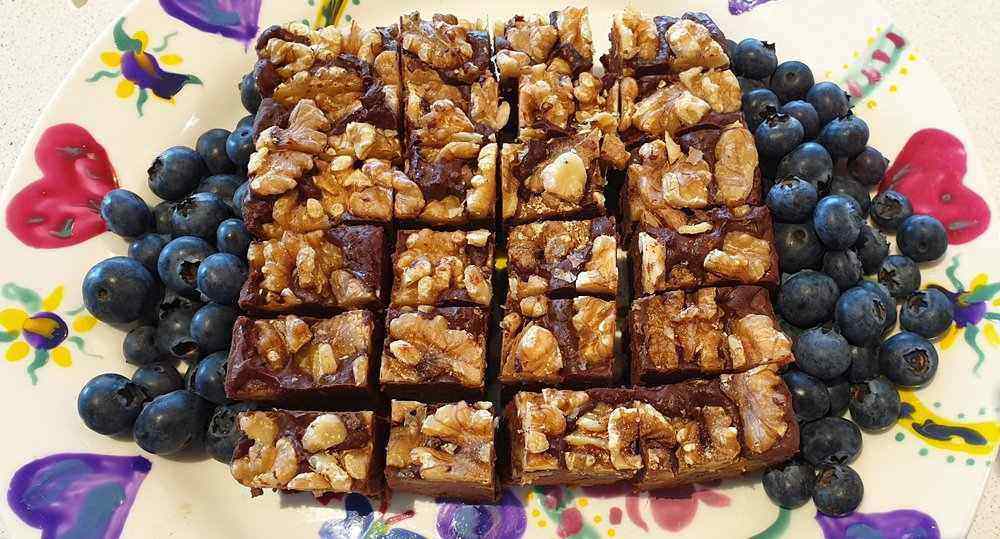 I'd like to thank Sara Veerhuis from Inner Spark Wellness for the base of this recipe. It's rich, delicious and satisfying. The raw cacao will lift your brain and mood for a pick me up and is a great option for chocolate cravings, and there is no processed sugar!!
INGREDIENTS
100g Raw Cacao Powder
100ml Coconut Oil, Melted
1 cup Dates, soaked in ½ cup boiled water then blended up.
1 teaspoon Vanilla
2 cups Roasted Almonds – instructions on roasting them are below
1 handful Cashews
1 handful Sultanas
Put your almonds on a tray in the oven on moderate heat to roast. They will take about 10-15 mins. Keep an eye on them. You will smell them roasting and you can always take one out, wait for it to cool, then eat it to test. I find that roasting them fresh before putting them in the recipe gives a better flavour and crunch.
Place the top 4 ingredients in a bowl/blender or thermie and mix together.
Add a cup of the roasted almonds to the mix, the cashews and the sultanas.
Pour into a lined tin. Place the other cup of roasted nuts on top and press them in a bit.
Leave to set in fridge overnight.
Slice into desired sized pieces.
Store in an airtight container for 2 weeks in the fridge or 3 months in the freezer.
If there is still a lot of mixture in your blender, add ¾ cup hot water and a splash of almond milk. Blend and enjoy as a hot chocolate!